Hey, and welcome to the
Prithvi Online Book Store
Congratulations on securing an MBBS seat, getting one this year was extra difficult !
Here are the most recommended first year MBBS CBME compliant textbooks
NEW EDITIONS OF ALL JAYPEE SELF ASSESSMENT AND REVIEW BOOKS WILL BE AVAILABLE FROM MARCH 2020
Author: Deepak Marwah
Edition: 3rd
Publisher: Jaypee Brothers
Year: 2019
ISBN: 9789352704316
Pages: 790
Product Type: Paper Back
Condition: New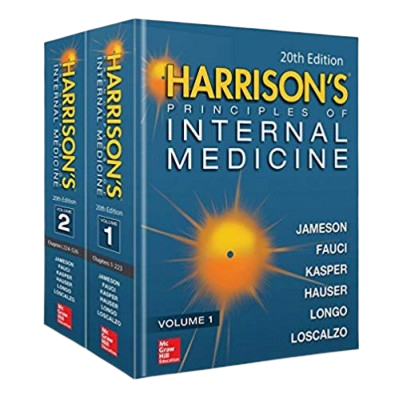 THE BIBBLE OF MEDICINE
Harrison's
Internal Medicine
Prithvi's Nursing Collections
About Prithvi Books
We began over 60 years ago way back in 1955 co-incidentally the same year when Bangalore Medical College (BMC) was founded and we've been located down the street ever since ! surrounded by the good company of Victoria Hospital, Vanivillas Hospital, Minto Hospital and most recently, the KR Market Metro Station.
All the medical accessories you'll need for MBBS/Dental/Nursing/Physiotherapy
Equipment
All Lab coats, OT dresses & stethoscopes have free shipping!
WhatsApp us using the button on the left if you don't find what you're looking for.
We sell Clinical kits, anatomy & dissection kits, knee hammers, aprons, OT dresses, stethoscopes, digital BP Apparatuses, H&E Pencils, goniometers, lancets,spectometers and everything else you'll need as a medical student. Check out the Equipment section for more.
FEATURED CATEGORIES
x--------------------------------------------------------------------------------------x
CAREER GUIDES
OUR LATEST NEWS
Latest trends and inspiration in the field of Medicals